Ciao,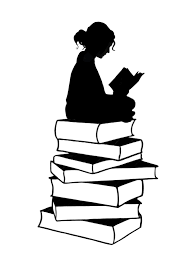 We are back, and better than ever!
Did you miss us?! We SURE missed you!
When we last visited your inbox in 2013, we were finishing up a really cool series, Life Between My Pages, which featured different authors each month. We LOVED sharing their stories with our readers!
Now, we come back to you, in our 2019 reboot, ready to deliver AMAZING book lovers' information every month -- at NO CHARGE to you!
---
You can expect:
* Book of the Month selection,
* Discussion questions for your meeting, specific to the book;
* Themed Menu, specific to the book;
* Drink pairing, specific to the book (both alcoholic and nonalcoholic);
* Information on where to get the book (in print and in e-format).
And that's not all, but you'll have to stay on our mailing list to find out what else we have in store for you!
---
All we need you to do is check your inbox each month for the great book club information we send. The newsletter will ALWAYS come from 'The Real Book Club Queen,' and the subject line will reflect the book of the month.
---
Need a refresher on who we are?
---
---
We are SO excited to start reading with you!

Until next time, happy reading!

Desiree, aka Queenie D
---
If you have trouble viewing this newsletter, set up your email options to "always allow images from this address."