Ciao,


December 2020
The Nanny by Gilly MacMillan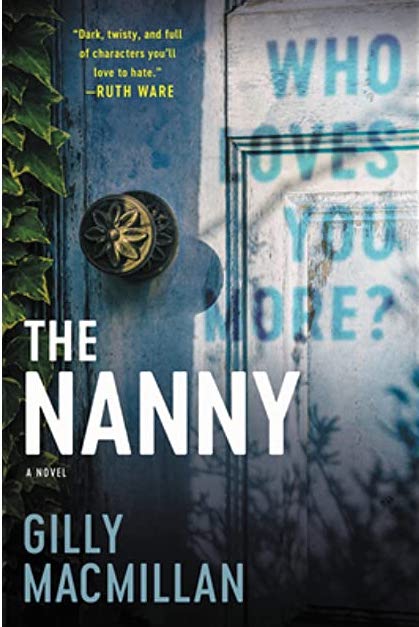 Crownstar Rating:

Read through our CROWNSTAR rating system here.
---
Brief explanation of rating
Good psychological thriller for fans of Downton Abbey and the "upstairs/downstairs" world of elite Britain. The characters are so dislikable in general, that it makes the story really compelling -- it's hard to choose who you are rooting for in the end. A few plot twists along the way will keep you guessing, and there is a TON of good discussion fodder on mother/daughter relationships.
---
Discussion Questions
1. Let's start with the million-dollar question -- did you think Hannah was the real Hannah? Why or why not?

2. Why was Jo so quick to blame her mother for everything, and so quick to allow Hannah back into her life without a second thought?

3. If you were Jo, would you have taken as long and as much "in-your-face" evidence to believe your mother and daughter?

4. Do you think it possible and/or probable that Lord and Lady Holt could go on living their 'normal' lives after such an event?

5. Do the elite rich really live by a set of different rules and moral codes that puts them above the law?
---
Something Interesting...
When asked about her inspiration for The Nanny, MacMillan had this to say:

*************************************************************************************** GM: My agent and I were discussing how many thrillers use a missing person as a major plot point and we wondered if it would be interesting to flip that idea on its head, and write about someone coming back into the lives of others and causing a shocking upheaval. The idea of that person being a nanny was compelling because nannies have such a distinct and intimate relationship with the families they work for. A nanny might learn family secrets, get inappropriately close or exert influence over the most vulnerable members of a family. *************************************************************************************** Excerpt from interview with Girly Book Club
---
Need a refresher on who we are?
Interested in deeper information about a book title of your choosing?
---
Until next time, happy reading!
Desiree, aka Queenie D
---
If you have trouble viewing this newsletter, set up your email options to "always allow images from this address."