Ciao,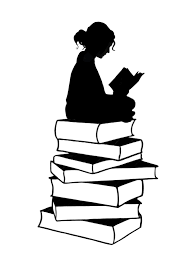 March 2019
The Sky Isn't Visible from Here: Scenes from a Life
by Felicia Sullivan
This month's book club recommendation is a memoir from a writer with an honest voice, and a story to share.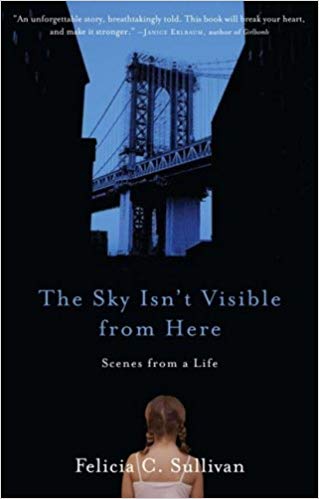 ---
March Book Quote
"A part of me longed to obey, to be the good daughter who cleans up a house, bears her family's collective shame, but I was so tired. 'Don't call this number again,' I said. 'Because we don't live here anymore.' "
---
In this issue...
Synopsis & Review
Discussion Questions
Fact or Fiction?
Did You Know...?
Featured Recipe
A Little Something Extra For Your Meeting!
Book Club Queen News and Updates.
---
Synopsis
Felicia Sullivan's life can be split into three sections: before cocaine, during her mother's addiction, and after her mother has left. Somewhere in the middle of these she lost herself.

A tumultuous childhood filled with bad men, bad drugs, and bad mothering put this innocent little girl on the path to self-destruction. Whether it be watching her Aunt wither away to nothing, or her best friend try to take her own life, Felicia is no stranger to heartache.

This is a story about the ties that bind us to our families, and whether or not it's ever possible to really let go. It's also a story about forgiveness and the ability to rise above. Felicia's journey from girl to woman puts her in situations that none of us ever want our own children to experience.
---
Review
This is both a heartbreaking and heartwarming tale. It's hard to imagine the circumstances Felicia grew up in, and it's even harder to imagine that she has been able to overcome so many obstacles to get where she is today.

I'm always skeptical about memoirs because I often feel like they paint an unrealistic picture of how happy and well-adjusted the writer has become. Don't get me wrong - I sincerely hope that anyone who has suffered such an indescribably unfair childhood is able to find peace with it and move on - I just don't think it's possible not to struggle on the way. Felicia is honest about her journey, she pulls no punches when she details her decline into drugs and alcohol. Her emotions are raw and her actions are upsetting. But they are also understandable. She is a product of her environment.

It's because of her honesty that her memoir is leaps and bounds better than the rest I've read. That, and she's a terrific writer. Her truthful recount of her life coupled with a memorable voice make this the best book I've had the fortune to read in it's genre.

And what a lesson in rising above that we could all stand to learn.
---
Discussion Questions
1. How could someone survive a childhood like Felicia's and still grow into a functioning adult?

2. Do you feel sorry for Felicia's mother at any time?

3. Felicia lives a double life for quite some time. Have you ever felt the need to cover up who you really are because it embarrasses you?
---
Fact or Fiction?
Approximately 12 percent of children in the U.S. lived with at least one parent who was dependent on or abused alcohol or an illicit drug last year.

True, according to a report from the Substance Abuse and Mental Health Services Administration (SAMHSA).
---
Did you know?
We all have the genetic predisposition for addiction because there is an evolutionary advantage to that. When an animal eats a certain food that it likes, there is an advantage to associating pleasure with that food so that the animal will look for that food in the future. In other words the potential for addiction is hardwired into our brain. Everyone has eaten too much of their favorite food even though they knew it wasn't good for them.

Information courtesy of www.addictionsandrecovery.org
---
Featured Recipe
Cheesy Beef Pasta

Felicia grew up eating Hamburger Helper. This is a spin on the traditional boxed version.

INGREDIENTS

3/4 raw, unsalted cashews

1 cup water

1 lb of ground sirloin

1 tbsp olive oil

3 cloves garlic, minced

2 shallots, minced

1 1/2 tsp kosher salt

1 tsp crushed black pepper

1/2 tsp crushed red pepper flakes

1/4 cup tomato paste

1 1/4 cups of tomato sauce

1 1/2 cups of beef broth

1 pound of your favorite pasta

2 cups of your favorite shredded cheese

1/2 cup flat leaf parsley, chopped

DIRECTIONS

Soak the cashews in your cup of water for minimum 2 hours.

In a large pot or Dutch oven, on medium-high heat, add the oil, garlic, shallots, salt, pepper, and crushed red pepper, and sweat for 2-3 minutes until the mixture has softened. Add the ground beef and toss to coat. Brown the meat completely. This will take 6-7 minutes.

Add the tomato paste and toss to coat. Cook for another 1-2 minutes. Drain soaked cashews and add to blender. Add a cup of water to the blender, tomato sauce, and beef broth, and blitz until smooth. Add the sauce mixture to beef and toss to coat. Bring mixture to a boil and then add pasta. Stir.

Reduce heat to low. Cover and cook for 10-12 minutes. Noodles should soften and sauce should reduce to a creamy consistency. If mixture is still a little watery, cover, and continue to cook. Mix in cheese.

Toss in chopped parsley. Serve hot. Enjoy!
---
A little something EXTRA for your meeting!
Read Felicia Sullivan's article The Last of My Kind on familial relationships.
---
The Real BCQ News
April, May, and June are going to be fun months for us! Our book club recommendations are going to include discussion from the authors. Be sure to watch your inbox for these issues!

Keep up with us on Facebook here -- TheRealBCQ for news and events. We are looking for a few "Beta Bookers" to test out an online club with us!

Like what you're reading? Want to chat? Contact us anytime!
---
Need a refresher on who we are?
---
---
Until next time, happy reading!
Desiree, aka Queenie D
---
If you have trouble viewing this newsletter, set up your email options to "always allow images from this address."