Ciao,



If you have trouble viewing this newsletter, set up your email options to "always allow images from this address."
---

---
We are pleased to bring you BCQ's own series, Life Between My Pages!

This series will feature a selected author each month who will share with you their personal story about how they got to where they are today.

Prepare to be completely WOWED by these writers! You've read their books, fallen in love with their style, now learn about their journey.

Each month, when the newsletter shows up in your inbox, look for the featured author's name in the subject line. Some authors you will immediately recognize, some you will not. We can assure you that every single author invited to participate will tell a story you won't want to miss!
---
Looking for a local book club? BCQ can help! Click here for more info!
---
July 2011:
Andrew Xia Fukuda
---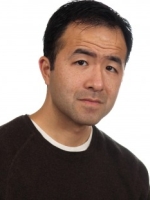 The novel only you could write
By Andrew Xia Fukuda
After my first book Crossing was published in May of 2010, I was glad to have the fruits of my hard work finally out there in the world and for it to be gaining a readership. Several months later, I faced a bit of a conundrum. Was I an author, or was I a lawyer (my day job at the time) who had simply written a book? While I wrestled with that question, two things were happening concurrently.
The first: after an initial spike, sales of the book were soft. This was not unexpected. Other publishers had turned it down because it was deemed to be difficult to market. I could understand why: Crossing featured an Asian-American male teen protagonist but it didn't fit into the classical mold of what constitutes Asian-American literature. At the same time, it did not easily fit into the Young Adult category either. In other words, the publishers couldn't see which shelf in the bookstore Crossing would be placed. Crossing is a hybrid niche book that has found a devoted and loyal following, but hybrid niche books, sadly, usually don't end up as bestsellers. Based on this alone, I might have decided to remain an attorney, and let by the wayside my dream of being a full time author. But something else was happening: I was getting quite a bit of recognition, notably from ALA Booklist which, over the span of around six months, selected Crossing as an Editor's Choice, Top Ten First Book and Top Ten First Crime book. What to do then? I decided to make one last go at becoming a full time author and decided to write the most commercial and marketable novel I could muster. Yes, I decided to sell my literary soul. To that end, I read about twenty bestselling YA books back-to-back-to-back, following the Joseph Finder method of mastering a genre. After I'd done my research, I believed I had everything I needed to write a novel that would have agents knocking down my door, and the very best editors from one of the Big 6 publishers fighting over my manuscript.
And so I got to work. After I got to about 50 pages, I had... absolute dreck. It was awful. It had everything and it had nothing. It had vampires, a love triangle, it was post-apocalyptic and dystopian, it had all the right ingredients. But the end result was lifeless Styrofoam. Despite all the right ingredients, I realized it was missing the most important ingredient: Andrew Fukuda. My unique vision of life brought to bear in the novel. I had written Crossing from this standpoint and had produced a novel that was deeply intimate and personal. But with my second novel, I had forfeited this valuable tool and written something insipid.
I started my second novel anew, determined that I would write it in the same vein as Crossing: from a deeply personal and unique center. After that, the words flowed easily and the pages came out quickly. In the end, I had a novel that had all the right ingredients: it was post-apocalyptic dystopian featuring creatures of the night and a love triangle. But most importantly, it had the essence of the author gluing all the pieces together, propelling the story forward.
After I finished revising the manuscript a few times, I really felt I had something special. And I did. I sent out query letters to agents I thought would be a good fit; within three days, I received nine requests for the manuscript. On the fourth day, an agent I really admire and respect offered representation - it meant the world to me. Per industry etiquette, I asked for a week to consider her offer and to give the other agents (including Catherine Drayton, my eventual agent) who had my manuscript time to respond.
Over the next six days, six more agents offered representation. I spent a good deal of time on the phone, and quickly realized that each brought something different to the table. They were all kind, insightful, and - not to sound hokey - wonderful people. In many ways, this was going to be a difficult decision. But Catherine made the decision easier. I knew of her terrific sales record from Publishers Marketplace, her reputation in the industry, and her impressive client list. I even spoke to two of her clients, Becca Fitzpatrick and Nathan Bransford: they were wonderful and helpful (I thanked Nathan for his blog - it'd given me invaluable tips in writing my query letter) and both were effusive in their praise for Catherine.
Catherine has proven to be an amazing agent, incredibly insightful and formidable. One of the things I really admire about her - and I suppose this might be a side issue for many but has always been important to me - is how she does, in her words, "the honorable thing." That means playing fair and being honest - a not-as-common-as-you-might-think trait in a cutthroat industry. After Catherine sent off the manuscript to the Big 6 publishers, my dream came true: several publishers expressed interest and Catherine called me to let me know we were going to auction. Being bid on by the top publishers at auction was a fantasy that happened to other people - that it was happening to me made my head spin.
It thrills to me to report that St. Martin's Press is going to publish The Hunt, the first book in a trilogy, in spring of 2012. The trilogy has also been snapped up by publishers overseas in France, Spain, Brazil, Portugal, and the U.K., with hopefully more to come. I think the takeaway here is to write a book that is deeply personal, one which only you - with all your life experiences - could have written. If you settle for a formula with the "right ingredients" you'll end up with the only book you'll ever write, as opposed to the book only you could write.
---
If you'd like to find out more about Andy and his books, please visit AndrewFukuda.com.
---
---
Read BCQ's review of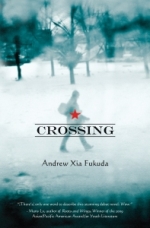 ---
---
Have a friend who would enjoy Book Clubbers?
We would be honored for you to share our newsletter with any book lover you know!
Are you reading this on a recommendation?
If you like what you see, come sign up with us! It's quick, easy, and free!