Ciao,



If you have trouble viewing this newsletter, set up your email options to "always allow images from this address."
---

---
We are pleased to bring you BCQ's own series, Life Between My Pages!

This series will feature a selected author each month who will share with you their personal story about how they got to where they are today.

Prepare to be completely WOWED by these writers! You've read their books, fallen in love with their style, now learn about their journey.

Each month, when the newsletter shows up in your inbox, look for the featured author's name in the subject line. Some authors you will immediately recognize, some you will not. We can assure you that every single author invited to participate will tell a story you won't want to miss!
---
May 2010:
Diane Fanning
---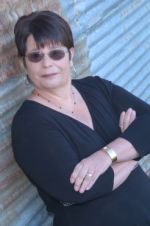 My Hunt for My Passion
By Diane Fanning
Instead of having a real job, I am a writer. How did this happen?
You could blame Mrs. Snodgrass (yes, that was her real name) my kindergarten teacher. I thought nap time was pretty boring so I smuggled books in my blanket and when she left the room, I pulled one out and started to read. I was caught in the act-a lot-and made to stand in the corner.
Or maybe it was Ms. Gardner, my eighth grade teacher, who had us read The Tell Tale Heart by Edgar Allen Poe. Then she told us to write a story that captured the same feeling of terror. Not only did she pick my story from all the others to read aloud to the class, but my classmates actually paid attention-even the cool kids.
Or maybe there's something odd swimming around my gene pool.
Whatever, the reason, I just couldn't stop smacking words on paper. I started what was supposed to be a novel in high school. I started another in college. And a few more along the way. None of them ever were completed. I did finish shorter projects-magazine feature articles, personal essays, and hundreds of radio commercials. But until I sent my baby off to Texas A&M, I couldn't focus long enough to write a book-length manuscript.
I completed a couple of mystery novels after that, seeking in vain for an agent or publisher. I collected more rejection notices than I could count. I stumbled around unwanted for two dark and lonely years. And then fate took me in an entirely different direction.
I was home alone, grazing through the television channels when I stumbled across 48 Hours. I paused because they were talking about Tommy Sells but I thought at first the announcer said "Timmy Sells." I went to school with him. By the time I realized that I'd misheard, I'd been hooked by a 10-year-old girl named Krystal Surles.
She watched Sells kill her friend and then slice her throat and leave her for dead. She walked half a mile in the dark of night to the nearest home. Because of her, a man who had killed for two decades was caught, convicted and now sits on Death Row in Texas. She was my hero. I had to write her story. I was consumed by it. I followed my passion.
The next day I wrote a sample chapter. Twenty-four hours later I had an agent, Jane Dystel at Dystel and Goderich Literary Management. Holy Moley! I spent twenty-four months trying to get an agent and now I am an overnight success.
Well, not quite. I felt that way but the work had just begun. My new agent took me under her wing and taught me how to prepare a proposal. Along the way, multiple revisions were written and 9-11 happened outside her window. Then I had to do nothing but wait. To my amazement, she returned to me with two-book deals from two different publishers. I picked St. Martin's Press. I was off and running.
After a few books, the emotional impact of writing the true stories about real-life tragedies took its toll. I needed a break from looking at crime scene photos, reading autopsy reports and crying with the family members of victims. I didn't want to stop writing so I started writing crime fiction again.
I now knew more about crime and did a better job because of it. My agent first obtained a one-book contract with a protagonist who was a chemistry teacher turned cop turned private investigator.
Then I created a new protagonist-Lucinda Pierce. A Virginia-based homicide detective, whose facial scars hinted at the internal scars she earned through the teenage trauma of seeing her mother shot by her father before he committed suicide. My agent got a two book contract with that manuscript. And, when I finished the second book, the publisher, Severn House, asked for two more.
The third book in that series, Mistaken Identity, has just been released. I think it's the best book I've ever written-so does my Mom.
---
Diane Fanning is the author of four mystery novels and ten true crime books including the Edgar Award nominated WRITTEN IN BLOOD and the national best-seller MOMMY'S LITTLE GIRL. She has been interviewed many times on radio and television, including on 48 Hours, 20/20, Forensic Files and multiple episodes of Deadly Women. She lives with her husband Wayne and her cat, Betty in New Braunfels, Texas.
Diane posts at her personal blog, Writing is a Crime, and on a cooperative blog,Women In Crime Ink.
Visit her website at www.dianefanning.com
---
---
Calling all readers! We are looking for a MALE reviewer to join the team at Book Club Queen. If you, or any guy you know, would be interested, please email Desiree at queenied@therealbookclubqueen.com.
---
Have a friend who would enjoy Book Clubbers?
We would be honored for you to share our newsletter with any book lover you know!
Are you reading this on a recommendation?
If you like what you see, come sign up with us! It's quick, easy, and free!