Ciao,



If you have trouble viewing this newsletter, set up your email options to "always allow images from this address."
---

We are pleased to bring you BCQ's own series, Life Between My Pages!

This series will feature a selected author each month who will share with you their personal story about how they got to where they are today.

Prepare to be completely WOWED by these writers! You've read their books, fallen in love with their style, now learn about their journey.

Each month, when the newsletter shows up in your inbox, look for the featured author's name in the subject line. Some authors you will immediately recognize, some you will not. We can assure you that every single author invited to participate will tell a story you won't want to miss!
---
---
September 2011:
John Darrin
---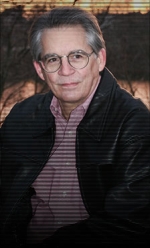 "Running From Reality"
By John Darrin
Who cares?
About my life, that is. I have no new insights to offer about the craft of writing or the experience of getting published. In fact, while I know how to string words together to make grammatically correct sentences and group these in paragraphs and eventually create a coherent story, I'm constantly surprised that anyone reads them.
And who cares about my life? It's the only one I know, so it's perfectly normal to me. And perfectly normal usually translates into uninteresting, at least for anyone who isn't living it. That is not to say that interesting things haven't happened to me. Just the opposite - my life has been full of things I find extremely interesting. I'm not sure you'll agree, but let's give it a go.
A few years ago I gave away nearly everything I owned, bought a really nice RV, and lived in it for a year and a half while I traveled on my Go Places / Meet People / Do Things Tour of America. If you don't find that an interesting topic, you might as well stop reading now.
It all started when my wife died after a long illness. I had cared for her at home and worked from there as a consultant. Over a four-year period I almost never left home except to get groceries or run some other errand. After she died, I knew if I stayed there, I would continue to live as a recluse and sooner or later end up writing manifestos and turn into the Unabomber. My solution was The Tour.
The RV was a 36' fifth-wheel travel trailer pulled by a 1-ton pick-up truck with a 4-wheel rear axle. Behind that I towed my Triumph motorcycle. The trailer had almost 400 square feet of living space equipped with everything from a shower to a kitchen to a washer & dryer to a "basement" to a constantly changing view of some of America's most scenic real-estate. My goal was (and still is, because I haven't achieved it) to live in each of the continental United States long enough to need a haircut. Enough time to get to know the area. Right now I'm at 35 states and the District of Columbia.
People ask me what was my favorite place, and I can't answer that. They were all my favorites - that's why I chose them. But some stand out, usually for the surprise factor.
Lafayette, Louisiana is one example. In the heart of Cajun country, I spent a winter month on some flat, boring land that was on average about three inches above sea level. But get off the land and into the bayou and you're in a National Geographic special about swamps and the wildlife that lives there, like 10-foot alligators you could reach out and touch if you had absolutely no sense. Find yourself in the self-proclaimed Frog Capital of the World - Rayne, LA. Stop at Chef Roy's Frog City Café and have crawfish etouffé that ranks in my top five meals ever. And inherit an abandoned puppy with the worst case of red mange ever. Like I said, the surprise factor.
Or Moab, Utah, where I stopped because it was a convenient distance from Flagstaff on the trip to Salt Lake City. And where I found myself in a place so beautiful that it ranks above The Grand Canyon and the Pacific Coast on my list of must-see geography.
The Tour title included Meet People, and I did that. When I pulled into the campground in Carrabelle, Florida, this little guy who looked like the bastard son of Jerry Garcia and Audrey Hepburn came running after my rig. He was fascinated by the caddy mounted on my trailer carrying the front wheel of my motorcycle. After introducing himself as the day manager, he proceeded to tell me about how he had been abducted by aliens. As we entered the office, he mentioned that these aliens were cleverly disguised as hookers, and their mother-ship looked just like a Motel 6. And then he introduced me to his wife, working behind the counter, and said, "That's my story and I'm sticking to it."
They later told me of their time working county fairs as a quick-draw expert. He shot, and she held the cigars and such that they used as targets. I was skeptical until she held up both her hands, missing three fingers.
There is of course, so much more. Some I've written, some remains to be. Some even remains to do.
And so I don't completely ignore the writing theme of this newsletter, I do have one piece of advice. If you want to write, disconnect your TV. It's an insidious and addictive vehicle for procrastination. Read a book instead. You'll be a better writer for it.
---
John Darrin is the author of The Law of the Pack, Screen Shot, and The Rockets Red Glare. He is also a consultant specializing in radiological emergency preparedness. John calls Anywhere, USA home and can often be found writing, consulting, and meeting new people from the comfort of his RV.

Visit JohnDarrin.com for more info on this slightly quirky, extremely intelligent author!
---
---
Read BCQ's review of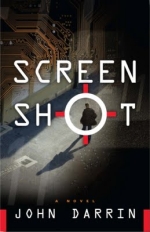 ---
---
Have a friend who would enjoy Book Clubbers?
We would be honored for you to share our newsletter with any book lover you know!
Are you reading this on a recommendation?
If you like what you see, come sign up with us! It's quick, easy, and free!