Ciao,



If you have trouble viewing this newsletter, set up your email options to "always allow images from this address."
---

We are pleased to bring you BCQ's own series, Life Between My Pages!

This series will feature a selected author each month who will share with you their personal story about how they got to where they are today.

Prepare to be completely WOWED by these writers! You've read their books, fallen in love with their style, now learn about their journey.

Each month, when the newsletter shows up in your inbox, look for the featured author's name in the subject line. Some authors you will immediately recognize, some you will not. We can assure you that every single author invited to participate will tell a story you won't want to miss!
---
---
August 2011:
Karen Harper
---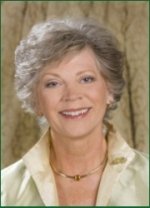 "Life Between My Pages"
By Karen Harper
Actually, I'd like to share what is really 'My Life Before the Pages,' that is, why I'm a fiction author--my writer's roots. I'll bet many of you book clubbers and avid readers have children or grandchildren who have a natural inclination to write. What makes a writer? What made me a writer?
Of course, it's true that my years of loving to read and of studying English and literature at the college and graduate school levels, then my years of teaching literature and composition at both the high school and college level helped to make me a published author of over 50 novels. But the truth goes farther back than that.
I am a writer/story teller today because of four of my ancestors, my parents and my two grandmothers. My father was always an avid reader and, although he never completed college, he was an amateur Dickens scholar. Yes, a student of Charles Dickens--that novelist of detailed descriptions, clever character names, emotional writing and in-depth studies of human evil and goodness. So at a young age, I became very familiar with a classic author of great depth and breadth.
My mother was an elementary school teacher. In the "old" days, after World War II when a woman started a family, she did not return to her job in a few months. So who but her firstborn child had all the stories read to her and an elementary teacher doting on her and teaching her? Her love of reading and teaching made a big difference in my life. I still see myself as not only an entertainer in my novels but as an educator. I love for readers to learn something new about places or people from my historical books or contemporary suspense novels. From both of my parents, I learned reading was wonderful and that characters could leap off the page and come alive in the mind and heart.
One generation before my parents, their mothers were both doting parents and avid readers--and story tellers. I was blessed to know both of my grandmothers into my thirties and to hear stories of their childhoods and the small towns where they were reared. (Many of my books are set in small towns). My grandmothers were friends, but they had lived very different lives. My maternal grandmother once said she had lived such a happy life that she would change nothing. My paternal grandmother had a difficult and in some ways, tragic life. Her mother died young; her father left her with an aunt and headed west; her uncle committed suicide and she found his body; her first child died. But that grandmother came from solid Scottish roots, and she was one strong character. She too loved to read, had a great sense of humor and--once again--was a great storyteller.
Especially in this age of quick texting, Wii gaming, and media madness, I hope that parents and grandparents are taking time to read to and read with the children in their lives. That's the best way to grow a new generation not only of avid readers but of authors who tell the stories that bind those generations and all mankind.
---
I hope readers will visit my website at KarenHarper.com where I have a printable list of books. I am enjoying writing both historical novels about real women and contemporary fiction. As my home page says, "From the Amish to the Irish..." I've had some beautiful book covers lately, and I hope you'll enjoy looking at them.
---
---
Karen's latest book: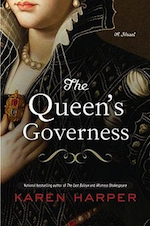 ---
Read Queenie D's review of Mistress Shakespeare.

---
---
Have a friend who would enjoy Book Clubbers?
We would be honored for you to share our newsletter with any book lover you know!
Are you reading this on a recommendation?
If you like what you see, come sign up with us! It's quick, easy, and free!