Ciao,



If you have trouble viewing this newsletter, set up your email options to "always allow images from this address."
---

---
We are pleased to bring you BCQ's own series, Life Between My Pages!

This series will feature a selected author each month who will share with you their personal story about how they got to where they are today.

Prepare to be completely WOWED by these writers! You've read their books, fallen in love with their style, now learn about their journey.

Each month, when the newsletter shows up in your inbox, look for the featured author's name in the subject line. Some authors you will immediately recognize, some you will not. We can assure you that every single author invited to participate will tell a story you won't want to miss!
---
March 2010:
Marc Leepson
---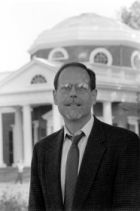 A Long Way...
By Marc Leepson
My first job after receiving my M.A. in history was working as a substitute letter carrier for the U.S. Postal Service in Silver Spring, Maryland. It was the summer of 1972 and I felt lucky to be working.
In some ways, I really liked that job. Iím an early riser, so being at the Post Office at 6:30 in the morning was no problem. There was also something satisfying about taking a giant pile of unsorted mail every morning, putting the stuff in order, and going out and delivering it all to the right places. Of course, you had to come in the next day to face another mountain of unsorted mail.
So, I knew I wasnít going to be a Postal Service employee forever. When we moved to my wifeís family farm in Woodbridge, Virginia the next year, I quit the Post Office and took a part-time job at a local Walden Books. I then found a full-time bookstore job at B. Dalton.
I enjoyed my job at B. Dalton. I was the receiving clerk, so I didnít have to spend much time out on the selling floor or behind the cash register. I was surrounded by books too, which was a real treat. Still, I knew I didnít want to work in bookstores forever.
I was 27 years old and trying to figure out what I wanted to do with my life. I had enjoyed writing in school and was always a big reader, so I decided to try free-lancing in my spare time. I convinced the Manassas Journal Messenger to take a weekly book review from me. They paid me five bucks for each one, and I was happy to have the gig. I chose my books from the store shelves, took them home and read them without breaking the binding, then returned them.
I also wrote some rock concert reviews for a Washington, D.C. alternative newspaper called Woodwind, published by a friend of a friend. Armed with clips from those august publications, I landed my first real job in 1974: as a proofreader for Congressional Quarterly in Washington, D.C.
I loved it at CQ, surrounded by dedicated, hard-working, talented writers and editors. I aspired to more than proofreading, and in a year became an editorial assistant. Eighteen months later I was a staff writer.
I stayed at CQ nine additional years, and continued to really enjoy my job. I free-lanced on the side, mostly book reviews, and also the occasional feature article. But the commute from Woodbridge was driving me crazy. I figured in the eleven and a half years I commuted, Iíd driven the equivalent of seven times around the world, mainly driving up and down Interstate 95. So I decided to give full time free-lancing a try, and have done that ever since.
I thought Iíd be writing books and the occasional magazine article. While I was working as a journalist, I had written two books on health topics, one of the beats I had. But in the mid eighties the magazine biz was booming and I found plenty of work for a bunch of magazines. At the same time, a series of book proposals went nowhere. But I persevered.
One of my specialties was (and is) writing about the Vietnam War and Vietnam veterans. In 1986, I became the arts editor and columnist for The VVA Veteran, the magazine published by Vietnam Veterans of America in Washington. Then, in 1997, I was asked to edit The Websterís New World Dictionary of the Vietnam War, which was published the next year.
The following year, 1999, I signed a contract for my first hardcover book with a big New York City publisher. Free Press at Simon & Schuster agreed to publish Saving Monticello, which looks at Uriah Phillips Levy and his nephew Jefferson Levy, who owned Monticello for 89 years and saved it from ruin on two occasions. That book was published in 2001, and remains in print paperback from the University of Virginia Press.
Then came Flag: An American Biography in 2005, and my latest book, Desperate Engagement, the story of the little-known but crucial Civil War Battle of Monocacy, which took place on July 9, 1864 outside Frederick, Maryland. That book came out in 2007.
Iím still writing magazine articles and Iím working on the proposal for my next book. Itís a long way from delivering mail in Silver Spring in 1972.
---
Marc Leepson is a journalist, historian and the author of six books. He has been interviewed many times on radio and television, including on The Today Show, CNN, MSNBC, and Fox News. He lives with his wife Janna and their children, Devin and Cara, in Loudoun County, Virginia.
Visit his web site at www.MarcLeepson.com
---
---
Please visit BCQ's Discussion Board for great conversation with other reading enthusiasts and acclaimed authors!
---
Have a friend who would enjoy Book Clubbers?
We would be honored for you to share our newsletter with any book lover you know!
Are you reading this on a recommendation?
If you like what you see, come sign up with us! It's quick, easy, and free!