Ciao,



If you have trouble viewing this newsletter, set up your email options to "always allow images from this address."
---

---
We are pleased to bring you BCQ's own series, Life Between My Pages!

This series will feature a selected author each month who will share with you their personal story about how they got to where they are today.

Prepare to be completely WOWED by these writers! You've read their books, fallen in love with their style, now learn about their journey.

Each month, when the newsletter shows up in your inbox, look for the featured author's name in the subject line. Some authors you will immediately recognize, some you will not. We can assure you that every single author invited to participate will tell a story you won't want to miss!
---
November 2010:
Mike Monahan
---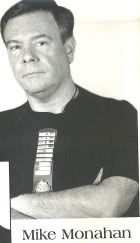 Why I write
By Mike Monahan
As a student I was not much of a writer, but I was an avid reader of adventure books. I could lose myself in a good Hardy Boys novel as my own wild imagination would take over. Eventually I moved up to the Edgar Rice Burroughs novels and was fascinated how I could be so smitten by the written words.
Eventually I graduated and entered the real world and a real job. I became a member of the NYPD and never realized how much writing was involved. There were reports for every type of incident a young cop would encounter. These reports were required to be brief, but contain all the facts and follow up information. When a report was prepared, a burly desk Sergeant would peruse it and if it didnít meet his satisfaction the whole report would be torn up only to be done correctly. I had many reports torn up.
Years later when I became a detective the reports multiplied and for each homicide I would investigate there would be enough reports to fill a novel. For relaxation I took up scuba diving and helped start a scuba club. I would write short stories about our recent dives and describe the shipwrecks, the dives, and the camaraderie. Before I knew it I was writing all the time. Now that I have retired from the NYPD I have time to let my fertile imagination run wild. A wise writer once said, ďWrite about the things you know about.Ē Thus I write about police work combined with scuba diving adventures.
I am still smitten with the written words, only now Iím entertaining myself by writing. My first novel, Barracuda, has been a success and I have many ideas running in my head for other crime related books. I write for my own enjoyment, and the enjoyment of others, and thatís pretty special. The kid who would read for entertainment is now an adult who writes for entertainment. Go figure.
Barracuda will be enjoyed by readers who appreciate the aquatic action of Jaws, the mob intrigue of The Godfather, and the police procedural sense of The Onion Field.
I am currently retired living in a quiet waterfront community in NYC. Iíve had many adventures as a beat cop growing to a Precinct Detective. I served a tour of duty in Bosnia in 1997, working for the State Department as a Liaison Officer with NATO Intelligence. I also worked as a Private Investigator for many years. When Iím not writing I read, ride my motorcycle, sea kayak, scuba dive, fish, play golf (badly) and go to Yankee games.
---
Mike Monahan's debut novel, Barracuda, is available for purchase on Amazon.com. Mike is hard at work on the sequel, Barracuda II, the Return.

Learn more about Mike at MikeMonahan.com.
---
---
Read BCQ's review of Barracuda.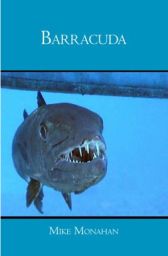 ---
Remember to spend a few minutes thinking of all the things you are thankful for this holiday season.

Book Club Queen wishes you all a safe and happy Thanksgiving!
---
Have a friend who would enjoy Book Clubbers?
We would be honored for you to share our newsletter with any book lover you know!
Are you reading this on a recommendation?
If you like what you see, come sign up with us! It's quick, easy, and free!