Ciao,



If you have trouble viewing this newsletter, set up your email options to "always allow images from this address."
April Fools Issue 2008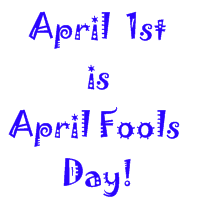 April Fools Day 2008 Newsletter
Special Newsletter in honor of April Fools Day 2008!
Look for our regular newsletter on The City of Falling Angels by John Berendt on April 15th.

"Fool me once, shame on you; fool me twice, shame on me."
~ Chinese Proverb
---
In this issue...

April Fools Facts
April Fools Books for Adults
April Fools Books for Kids
Top 5 April Fools Jokes
Featured Recipe for April Fools Dinner
April Fools Fun
---
April Fools Facts
April Fool's Day or All Fool's Day occurs annually on April 1. The day is generally observed by playing a practical joke on a "victim" who soon becomes known as an April Fool. This custom is thought to have started in France during the 16th century but the British are credited with bringing it to the United States.

The commonly accepted origin of April Fool's Day involves changes in the calendar. At one time, the New Year celebration began on March 25 and ended on April 1. However, in 1582, King Charles IX adopted the Gregorian calendar and accepted the beginning of the new year as January 1. Those who refused to acknowledge the new date or simply forgot received foolish gifts and invitations to nonexistent parties. The butt of such a prank was known as a "poisson d'avril" or "April fish."
Info courtesy of http://www3.kumc.edu/diversity/other/aprlfool.html
---
Book Club Queen changes it's face - Again!
We are in the process of changing our look to a spectacular, new, easy to navigate, style. Check us out starting with our Homepage!
---
April Fools Books for Adults
Fun April Fools Books for Adults
April Fool by William Deverell.


April Fool's Day: A Modern Love Story by Bruce Courtenay.


April Fool's Day by Josip Novakovich.


The April Fools' Day Murder by Lee Harris.


The Complete April Fools' Day RFCs by Thomas Limoncelli and Peter H. Salus.
---
April Fools Books for Kids
Fun April Fools Books for Kids
April Foolishness by Teresa Bateman.


Look Out, It's April Fools' Day by Frank Modell.


April Fool! by Harriet Ziefert.


Mud Flat April Fool by James Stevenson.
---
Top 5 April Fools Jokes
If you have a sink with a sprayer, put a rubber band around the handle when nobody's looking. This automatically keeps the nozzle in spray-mode. Make sure the nozzle is pointing up and outward. The next person to use the sink will get a splash! Too funny!


Switch the salt with sugar and then watch your family and friend's faces when they try their food!


Place a sign on the restroom door of the office bathroom that reads, "The company ran out of toilet tissue; please use your own resources."


Order a few pizzas for your neighbor!


Superglue some coins to the sidewalk or any spot that has a lot of people walking around. Make sure it's an appropriate place, then watch people break fingernails to get the coins.
---
Featured Recipe for April Fools Day Dinner
Dirt
Info courtesy of CDKitchen http://www.cdkitchen.com,/font>

Serves/Makes: 8 Ready In: < 30 minutes

Ingredients:

8 ounces cream cheese, softened

4 tablespoons margarine, softened

1 cup powdered sugar

2 boxes instant chocolate pudding mix

3 1/2 cups milk

12 ounces Cool Whip, thawed

1 package Oreo cookies, crushed


Directions:
Cream together the cream cheese, margarine and sugar. Mix together pudding, milk and Cool Whip. Combine chocolate mixture with creamed mixture. Stir well.

In a clean flowerpot, layer mixture with crushed Oreo cookies, ending with cookies on top. Add silk flowers and plastic shovel for serving.
---
April Fools Fun
Be prepared for April Fools Pranks.
---




We're Always Excited To Be Working With Published Authors!






Joshua Henkin - Matrimony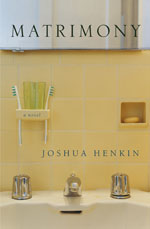 Kate Jacobs - The Friday Night Knitting Club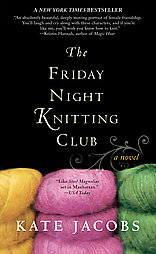 Dawn Rotarangi - Ripples on the Lake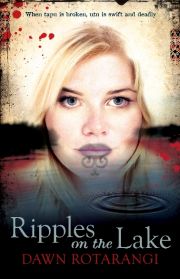 ---
Have a friend who would enjoy Book Clubbers?
We would be honored for you to share our news with any book lover you know!
Are you reading this on a recommendation?
If you like what you see, come sign up with us! It's quick, easy, and free!