Ciao,



If you have trouble viewing this newsletter, set up your email options to "always allow images from this address."
Featured Book of Month
Murder on the Down Low
by Pamela Samuels Young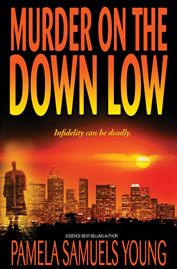 July 2008 Newsletter


CONGRATULATIONS to our Giveaway Contest Winners!
Comfort Food Tote Bags

Mirjam,

Annie,

Jennifer.
Matrimony Autographed Book


July Book Quote

"But in addition to the pain, there's also a lot of hatred. Hatred that is coming from people who profess to know God, to love Him and to follow His Word. I don't think hate is consistent with God's message, and I don't think it's the answer to solving this crisis. In fact, I think this kind of hate created it." ~ Nichelle
---
Murder on the Down Low - Read the Review

In this issue...

Fact or Fiction?
Choose Your Character!
Did You Know...?
Debatable Questions
Featured Recipe
A Little Something Extra For Your Meeting!
Book Club Queen News and Updates INCLUDING information about our next fantastic contest!
---
Fact or Fiction?
67 percent of African-American women with HIV contracted it from heterosexual sex.

Answer at bottom.
---
Check out our MUST READ BOOKS to find out what your book club should be discussing this month!
---
Choose Your Character!
Who was your favorite?
Vernetta: The Attorney with a heart.


Special: Vernetta's best friend whose world is rocked by the death of her cousin Maya due to AIDS contracted from her fiancee.


Nichelle: One of the girls also deeply affected by Maya's passing and the lawyer who decides she's going to teach the African-American community to accept their men for who they are.


JC: The investigator and close friend of Maya's that will stop at nothing to get to the bottom of this murder investigation, even if it costs her a job.
---
Did You Know...?
It seems that the majority of black men having sex with men lead secret lives, products of the African-American culture that deems masculinity and fatherhood as a black man's primary responsibility and homosexuality as a white man's perversion.


---
NEW CONTEST ANNOUNCEMENT! Win 14 Books All For Yourself from the Hachette Group! Enter at BCQ book contest. Hurry for your chance to win!
---
Debatable Questions
What would you do if you found out a friend's husband/boyfriend was living on the "down low"?


How can Special learn to trust men again after the fate that befalls her cousin?


When faced with the decision to do something illegal to save a friend, did the girls make the right decisions?


Is the blame rightfully placed on the African-American community for making these men feel like they can't be honest about who they are? Or are DL men just using this as an excuse for their lifestyle?


Does Eugene get what he deserves?
To discuss these questions real time with other online book clubbers, go to our book of the month club page!
---
Featured Recipe
Soul Food - Better Than Sex Cake
Chocolate version available.

Ingredients:


1 yellow cake mix

1 8 oz. (small) instant vanilla pudding

1 pineapple; large can - crushed (don't drain)

1 cup sugar

1/2 cup walnut or pecan for top; chopped

1 Cool Whip®; large

1 cup shredded coconut
Directions:
Bake yellow cake according to directions in a 9x12 pan.
In a saucepan over medium heat, combine pineapple with juice, sugar, pudding and coconut.
Simmer 5 minutes. Using a wooden spoon handle, poke holes in warm cake.
Evenly cool. Spread whipped topping evenly over cake and sprinkle with nuts.
Chill at least 2 hours before serving.
Recipe from www.soulfoodcookbook.com


---
A Little Something Extra For Your Meeting!
Understand what drives men to this lifestyle by reading the NY Times Article by BENOIT DENIZET-LEWIS.


---
Authors Uncensored! Summer Interviews:


Diane Fanning- The Trophy Exchange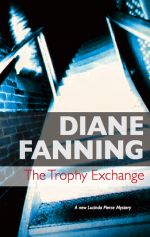 DeLaune Michel- The Safety of Secrets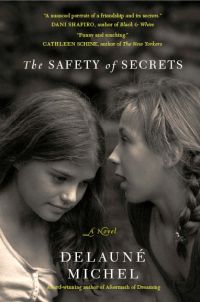 Cassandra King- Queen of Broken Hearts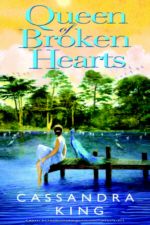 Jennie Shortridge- Love and Biology at the Center of the Universe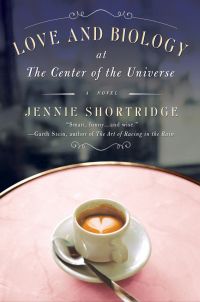 Interviews Just Posted:
D.H. Dublin, Freezer Burn


Jane Heller, Some Nerve


Susan McBride, The Debs


Be sure to check out our Exclusive Author Interviews page to keep for the fall interview schedule!

Answer to Fact or Fiction - FACT. Two ways that the virus is contracted heterosexually is through intravenous drug use and African-American men on the down low.


---
Have a friend who would enjoy Book Clubbers?
We would be honored for you to share our news with any book lover you know!
Are you reading this on a recommendation?
If you like what you see, come sign up with us! It's quick, easy, and free!