Ciao,



If you have trouble viewing this newsletter, set up your email options to "always allow images from this address."
Featured Book of Month
The Woods
by Harlan Coben
June 2008 Newsletter
CONGRATULATIONS to our Giveaway Contest Winners!
Comfort Food Tote Bags

Debi,

Courtney,

Lillian,

Rebecca,

Shannon.
Ripples on the Lake Autographed Book


June Book Quote

"If you want to see how far a father might go to make a better life for his children, you should read this." ~Jenrette to Cope
---
The Woods - Read the Review

In this issue...

Fact or Fiction?
Choose Your Character!
Did You Know...?
Debatable Questions
Featured Recipe
A Little Something Extra For Your Meeting!
Book Club Queen News and Updates INCLUDING information about our next fantastic contest!
---
Fact or Fiction?
In 1977 Camp Scott in Oklahoma was home to the triple, gruesome murder of three young girls, ages 8, 9, and 10 thought to have been the work of convicted rapist Gene Leroy Hart.

Answer at bottom.
---
Book Club Queen announces the GRAND OPENING of our Author Zone, a place where authors can share their published work with the world and readers can come and browse through the many new, wonderful books hitting the shelves now!
---
Choose Your Character!
Who was your favorite?
Cope: The DA whose life seems to be ripping apart at the seams as his past begins to collide with his present.


Loren Muse: Cope's cheeky investigator who lets nothing by her but seems to have no personal life to speak of.


Lucy: The long-lost and very troubled love of Cope whose father owned the camp where the tragedy occurred many years ago.


Ira: Lucy's eccentric father who can't ever seem to reconcile with his fault in the murders.


Chamique Johnson: The rape victim Cope is defending, a down-on-her-luck girl who was looking for love and got terribly abused instead.
---
Did You Know...?
Rape is the most underreported crime in the United States. Only 16% are ever reported to the police.


---
NEW CONTEST ANNOUNCEMENT! More autographed copies to giveaway plus a few extra Totes. Check it out at book contest giveaway. Hurry for your chance to win!
---
Debatable Questions
Did you trust Lucy?


How guilty is Chamique in her own rape case? The defense would like to say very.


Why do people with money always try to abuse their power? Case in point? E.J. Jenrette?


What did you think when Cope recognized Gil Perez's scar on the corpse?


What was the point of uncovering all the information about Cope's father?
To discuss these questions real time with other online book clubbers, go to our book of the month club page!
---
Featured Recipe
Pirozhky
Pirozhky can have differnt fillings. They are usually baked or fried.
Ingredients:

2 1/2 c flour

1 c sour cream

1 tb butter

1 ea egg for brushing

salt

FILLING Ingredients:

4 tb butter

2 ea chopped onions

300 g grind beef

3 ea chopped hard boiled eggs

salt
Directions:
Combine the flour, salt, butter and sour cream in a deep bowl. With your fingers, rub the flour and butter together. Wrap the ball of dough in wax paper, and chill for about 1 hour.
On a lightly floured surface, shape the pastry into a rough rectangle 1 inch thick and roll it into a strip . Turn the pastry around and again roll it out lengthwise. Fold into thirds and roll out the packet as before. Repeat this entire process twice more, ending with the folded packet. Wrap it is wax paper and refrigerate for an additional hour.
Filling
Over high heat, melt the butter. Add onions and, stirring occasionally, cook over moderate heat for 8 to 10 minutes, or until they are soft and transparent but not brown.
Stir in the beef and, mashing the meat with a fork to break up any lumps, cook briskly until no traces of pink remain. Grind the meat-and-onion mixture. Combine the meat in a large bowl with eggs, dill, salt and pepper, mix thoroughly and taste for seasoning. Preheat the oven to 400°.
On a lightly floured surface, roll the dough into a circle about 1/8 inch thick. With saucer cut out as many circles as you can. Gather the scraps into a ball and roll out again, cutting additional circles. Drop 2 tablespoons of filling in the center of each round and flatten the filling slightly. Fold one long side of the dough up over the filling, almost covering it. Fold in the two ends of the dough about 1/2 inch, and lastly, fold over the remaining long side of the dough.
Place the Pirozhky side by side, with the seam sides down on a buttered baking sheet. Bake for 30 minutes.
Take them out to grease the surface with beaten egg and put back for couple of minutes until they are golden brown.
Serve with clear chicken or beef soup, on the zakuska table or presented alone as a first course.
Recipe by Olga from www.russianfoods.com


---
A Little Something Extra For Your Meeting!
Spice up the discussion by incorporating this information about bribing judges to your meeting from Judiciary Report .


---




Our Author Exclusives Section is growing by leaps and bounds! See who we are talking with this month:






D.H. Dublin- Freezer Burn


Jane Heller- Some Nerve


Alexa Wolf- My Mother's House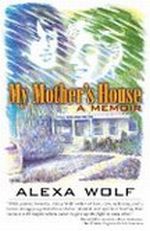 Susan McBride- The Debs
Susan will be the first Young Adult author BCQ features! If you have a daughter in the 12-18 age range, send her on over to get information about Susan's new book as well as participate in some fantastic Debs Giveaways this summer!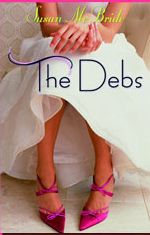 Interviews Just Posted:
Pamela Samuels Young, In Firm Pursuit
Laura Lippman, What the Dead Know
Larry Doochin, I am Therefore I am
Kimmie Rose, Wake up to Your Intuition
Rowena Cherry, Forced Mate

Be sure to check out our Author Exclusives page to keep up to date with our summer interview schedule!

Answer to Fact or Fiction - FACT. Camp Scott was shut down and never reopened after this tragedy.


---
Have a friend who would enjoy Book Clubbers?
We would be honored for you to share our news with any book lover you know!
Are you reading this on a recommendation?
If you like what you see, come sign up with us! It's quick, easy, and free!