Ciao,



Please note: This month's feature author is Pamela Samuels Young. Please disregard the first newsletter that came to you titled with the wrong author's name. Thanks!

If you have trouble viewing this newsletter, set up your email options to "always allow images from this address."
---

---
We are pleased to bring you BCQ's own series, Life Between My Pages!

This series will feature a selected author each month who will share with you their personal story about how they got to where they are today.

Prepare to be completely WOWED by these writers! You've read their books, fallen in love with their style, now learn about their journey.

Each month, when the newsletter shows up in your inbox, look for the featured author's name in the subject line. Some authors you will immediately recognize, some you will not. We can assure you that every single author invited to participate will tell a story you won't want to miss!
---
November 2009:
Pamela Samuels Young
---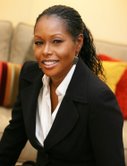 Pursuing My Passion!
By Pamela Samuels Young
Writing has always come easily to me, probably because Iím such an avid reader. Fiction writing, however, was something I never considered as a career, primarily because it didnít come with a steady paycheck.
Instead, I chose journalism. I spent my first few years out of college working as a television news writer at the ABC station in Detroit. Tired of the brutal Midwestern winters, I returned home to Los Angeles and worked as a news writer for the local CBS station. After six years of writing news under the gun every day, I was completely burned out.
Thatís when I decided to go to law school. I was about to turn 30, so packing my bags and heading off to UC Berkeley was a major step for me. After graduation, I joined the prestigious law firm of OíMelveny & Myers and poured 100% of my energy into becoming a litigator. My focus changed once I started reading legal thrillers.
As I devoured the novels, it constantly bugged me that women and African-Americans were never depicted as lawyers in the books. Iíd always close the novels grumbling about the lack of diversity. One day, instead of complaining about it, I decided that I would write a legal thriller. Thatís when I discovered my passion!
Despite the demands of being a law firm associate, I somehow found the time to pursue my passion. I woke up at four in the morning to write before work. I wrote on weekends. I wrote in hotel rooms, in airports, late at night in my office. I wrote whenever and wherever I could. Three years later, I had finished my first legal thriller!
Dealing with Rejection
Luckily for me, I had no idea how difficult becoming a published writer would be. Iíd always figured that nothing in my life would ever be more challenging than earning my law degree and passing the California Bar Exam the first time around. That was a cakewalk compared to the roadblocks I would face in the publishing world.
After finishing my masterpiece, I proudly passed out a copy to everyone I knew. The problem was, it pretty much sucked. At that time, I had no clue how to structure a story or create suspense. Instead of telling me the bad news, my friends basically avoided me whenever I asked them what they thought of the book. Since I knew that John Grisham received 45 rejection letters and was told that nobody wanted to read about lawyers but didnít give up, I didnít either.
I finally found a friend who was willing to be honest with me. By the time I gave her the manuscript to read, I had already started working on my second novel. I was so excited to have someone actually willing to give me feedback that I gave her my finished manuscript as well as the first 50 pages of my second novel.
When my friend got back to me, she told me very gently that my first book was ďfine,Ē but that my second book was ďa real page-turner.Ē She excitedly urged me to complete the second book and put the first one of the shelf. I was totally bummed about her lukewarm reaction to a book that I had spent three years writing, but since this was the first bit of encouragement Iíd ever received about my writing, I decided to take her advice.
It took me about a year to finish that second book, Every Reasonable Doubt. In the interim, I took some writing courses, hired a writing coach and spent a lot of time studying the structure of mysteries that I thought were page-turners. Convinced that this manuscript was a winner, I again asked friends to read it. This time around, I didnít have to seek out their feedback. They cornered me at work and enthusiastically told me how much they enjoyed the book. Some asked if I had anything else they could read. One friend even told me I was definitely going to be a bestselling author one day. That experience taught me a very important lesson: If youíve written a good book, people will tell you itís good.
Armed with their encouraging feedback, I assumed it wouldnít be long before Oprah would be calling. What followed, however, was months of rejection from agents. But I didnít give up. After an excerpt of Every Reasonable Doubt won two contest honors, I suddenly had three agents interested in the book. I signed on with one of them and quickly garnered a two-book deal from BET Books, which was later purchased by Harlequin.
The Tough Road Ahead
Okay, so now Iím on my way, right? Wrong. After completing my third novel, Murder on the Down Low, my publisher passed on the book as did several other publishers.
That was indeed the toughest time for me as a writer. I truly felt that Murder on the Down Low was my best book to date and I couldnít believe that it wasnít picked up. It finally dawned on me that if I really wanted to be a writer, I would have to take charge of my own career. I had built a solid fan base with my first two books and I felt it would be a mistake to sit on the sidelines and wait for a book deal that might not happen. So, my only option was to self-publish. That decision was definitely the right move for me. Thanks to a distribution deal with the Independent Publishers Group, Murder on the Down Low and my most recent release, Buying Time, are on bookstore shelves nationwide. The Black Expressions Book Club also picked up both books and released hard cover editions.
If a major publishing house decides to pick up one of my self-published books, great. If not, Iíll keep writing and publishing them myself. Iím about to enter my third printing of Murder on the Down Low and itís made more money than my first two book advances combined. So for me, thatís success.
Keeping the Faith
With the demands of practicing law, writing my next book and promoting my current ones, my life is extremely hectic. But I love every single minute of it. Itís amazing to realize that Iíve published four books in four years while still practicing law. That, in and of itself, is quite an accomplishment. I feel so proud when I walk into a bookstore and see my books lined up on the shelf.
My goal is to become a New York Times bestselling author and full-time writer. I realize that few authors ever achieve this level of success. That doesnít deter me. I have both the talent and passion for fiction writing and Iím confident that Iíll eventually break out of the pack. Some of the most successful writers around faced years of rejection. Theyíre at the top now only because they didnít give up. Neither will I.
---
Los Angeles attorney Pamela Samuels Young is the author of the legal thrillers, Every Reasonable Doubt, In Firm Pursuit, Murder on the Down Low and Buying Time, her first stand-alone novel.

Read an excerpt of Pamelaís books at www.pamelasamuelsyoung.com.
---
---
Have a friend who would enjoy Book Clubbers?
We would be honored for you to share our newsletter with any book lover you know!
Are you reading this on a recommendation?
If you like what you see, come sign up with us! It's quick, easy, and free!