Ciao,



If you have trouble viewing this newsletter, set up your email options to "always allow images from this address."

BCQ sent out a special edition newsletter on New Years Eve 2009 featuring author Kate Jacobs. Our January newsletter is coming out a few days past the first so that we don't bombard your inbox! Newsletters will resume a publication date of the 1st each month beginning February 2010. Thank you!
---

---
We are pleased to bring you BCQ's own series, Life Between My Pages!

This series will feature a selected author each month who will share with you their personal story about how they got to where they are today.

Prepare to be completely WOWED by these writers! You've read their books, fallen in love with their style, now learn about their journey.

Each month, when the newsletter shows up in your inbox, look for the featured author's name in the subject line. Some authors you will immediately recognize, some you will not. We can assure you that every single author invited to participate will tell a story you won't want to miss!
---
January 2010:
Rowena Cherry
---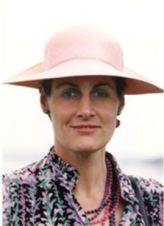 Confessions Of A Serial Writer
aka My Journey As A Writer
By Rowena Cherry
I confess... I make major mistakes. Off the top of my head, two of my greatest failings as a human being and as a writer are that I find consensual sex way too funny for my own good, and I'm not in the least interested in explosions.
That's not a good start, considering I write Romance!
Putting aside funny-looking testicles for a moment, let me explain about explosions and why I was a fool not to cultivate a passion for them, right from the start. Explosions are the stuff of action, of adventure, of fast-paced, plot-driven best sellers. Novels of manners and novels of "character" sideline themselves from the get-go in a world where many readers skim for plot. They also take longer to write...so authors like me are slower to market, and we limit our appeal to a niche audience.
As for sex, I refuse to worship the mighty manly endowments just because they are there (like Mount Everest!). I like to write and read love scenes that are interrupted, or that go wrong. Something far more important than a sex act has to be happening between the hero and heroine, or the bedroom door might just as well have remained closed. This is not a commercial attitude at the moment. My mistake.
I learned the hard way that the problem with sex and sequels is that you have to do more than "more of the same". If Forced Mate had twenty pages of foreplay –which it did– Insufficient Mating Material was expected to have thirty.
My editor returned the first version of Insufficient Mating Material to me because there was an insufficient quantity of mating in it. Hot stuff was in demand. It took considerable ingenuity on my part to spice up the story without falling into the usual clichés. After all, the hero and heroine had had fantastic, loveless sex together in Forced Mate and had parted ways. Been there. Done that. Got the T-shirt...not to mention the videotape.
With hindsight, it was a mistake to go beyond my comfort level. There's one scene that I regret. Moreover, the art department ambushed me with the From Here To Eternity cover, illustrating a scene that was not in the book, and I had to do an eleventh hour rewrite of the final one-third of the book to insert that scene.
Is it a mistake to believe –passionately– that if there is a scene on the cover, it must be in the book? I'm not sure. The process would have been simpler if I'd realized right from the first draft that, if the book is a Romance, and the hero and heroine are marooned together on a desert island, then everyone will expect them to make love in the surf.
With Knight's Fork, I made another error of judgment, and no doubt disappointed the readers who had enjoyed the sexy Insufficient Mating Material (with its thirty pages of foreplay). I could not stomach forty pages of foreplay, and I did not feel that my story could spare that many pages...so I put my heroine in a chastity belt and threw away the key.
It's an "Innocent Helen Of Troy In Outer Space" story. What can I say? She wouldn't have been sympathetic and innocent if she'd been willing and able to commit adultery. However, if I were more focused on putting out a book every nine months, I probably ought to have made the story easier to write and more predictable.
My fabulous editor (Alicia Condon) saved me from making a dreadful mistake in Knight's Fork. I've a tendency to paint myself into a corner. I did it when I blithely thought that I could break the writing rule about not having characters' names beginning with the same letter, and gave all my royal Djinn characters a "royal" name beginning with Dj (pronounced as if the D isn't there, so Djinn is Jinn etc).
If I were starting again, I would not give most of my characters hard-to-pronounce names! Also, I'd have fewer characters.
As for the dreadful mistake that I did not make...I nearly painted myself into a corner with the twins Devoron and Deverill. My editor asked me to all but write them out of Knight's Fork and I'm glad that I did because I need one of them for the first book of a new, spin-off series.
---
Rowena Cherry/Rowena Beaumont Cherry's books should be read in this order.

Forced Mate (Paperback)
Mating Net (short story, prequel, ebook and also a Kindle)
Insufficient Mating Material
Knight's Fork

Read excerpts, reviews, character sketches and more: www.rowenacherry.com
---
---
Announcement:
BCQ is looking for a few well-read, industrious, and passionate visitors to join the moderating team on our newly-created discussion board.

Visit BCQ's Discussion Board for more information.

If you are interested in moderating, please contact Queenie D at: bookclubqueen@gmail.com.
---
Have a friend who would enjoy Book Clubbers?
We would be honored for you to share our newsletter with any book lover you know!
Are you reading this on a recommendation?
If you like what you see, come sign up with us! It's quick, easy, and free!