Ciao,



If you have trouble viewing this newsletter, set up your email options to "always allow images from this address."
Featured Book of Month
City of Falling Angels
by John Berendt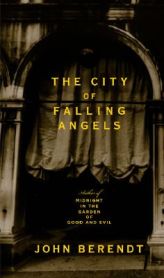 April 2008 Newsletter
Kate Jacobs, author of The Friday Night Knitting Club just finished an exclusive interview with Queenie D! Check it out at Kate Jacobs.

April Book Quote

"Venetians never tell the truth. We mean precisely the opposite of what we say." ~ Count Marcello
---
City of Falling Angels
In this issue...

Fact or Fiction?
Choose Your Character!
Did You Know...?
Debatable Questions
Featured Recipe
A Little Something Extra For Your Meeting!
Book Club Queen News and Updates.
---
Fact or Fiction?
Venice sports over 400 bridges.

Answer at bottom.
---
---
Choose Your Character!
Who was your favorite?
Archimede Seguso: The world-renowned glassblower who has two sons vying for control of his family business.


Olga Rudge: Ezra Pound's mistress and owner of the coveted Pound papers.


Jane Rylands: Social climber who befriends old women with special "collections."


Mario Stefani: The gay poet who is either killed or committs suicide over an unrequited love.


Larry Lovett: The Venetian half of Save Venice waring with the Guthries for total control.
---
Did You Know...?
Venice has no sewer system; household waste flows into the canals and is washed out into the ocean twice a day with the tides.


---
---
Debatable Questions
Out of all the side stories in the novel (with the Fenice Opera Fire being the main one) which was your favorite and why?


Was the Fenice Opera House Fire caused by Arson, possibly set by Enrico Carella and Massimiliano Marchetti, or by negligence of all the people involved in the restoration?


Did Mario Stefani commit suicide or did Nicola Bernardi have something to do with his death?


Did you like or dislike Giampaolo Seguso?


Does Venice seem like a shallow place?
To discuss these questions real time with other online book clubbers, go to our book of the month club page!
---
Featured Recipe
Baked Polenta with Parmesan
TOTAL TIME: 1 HR 40 MIN
SERVES: 6
Ingredients:

2 quarts water

Kosher salt

2 1/2 cups stone-ground cornmeal

6 tablespoons unsalted butter

1/2 cup freshly grated Parmesan cheese, plus more for serving

Freshly ground pepper
Directions:
Preheat the oven to 450°.
In a medium ovenproof saucepan, bring the water to a boil over high heat. Add 2 teaspoons of salt and reduce to a gentle simmer. Slowly whisk in the cornmeal until smooth and bring to a simmer, whisking constantly, over low heat; cover and transfer to the oven.
Bake for 1 1/2 hours, stirring vigorously every 15 minutes, until thick and no longer gritty. Stir in the butter and 1/2 cup of Parmesan cheese, season with salt and pepper and serve, passing more Parmesan at the table.
Recipe by Daniela Seguso and Marika Seguso From Art Of Venetian Cooking


---
A Little Something Extra For Your Meeting!
Get a real taste of Venice from an expert! Visit Venice Daily Photo for great photos and info.


---




We're Always Excited To Be Working With Published Authors!






Kate Jacobs- Friday Night Knitting Club (Interview posted April 13) Look for our next review and interview with Kate about her new book Comfort Food available in stores May 6th!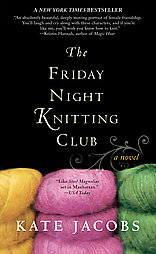 Dawn Rotarangi- Ripples on the Lake (Interview posted by April 25th)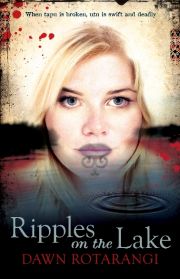 Joshua Henkin- Matrimony (Coming in May)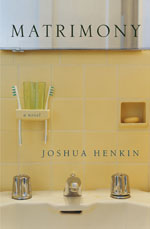 Be sure to check out our Author Exclusives page as we have at least 5 more published authors in the works!

Answer to Fact or Fiction - FACT. Venice has over 400 bridges and 150 canals on it's 177 square miles.


---
Have a friend who would enjoy Book Clubbers?
We would be honored for you to share our news with any book lover you know!
Are you reading this on a recommendation?
If you like what you see, come sign up with us! It's quick, easy, and free!