Ciao,



If you have trouble viewing this newsletter, set up your email options to "always allow images from this address."
Featured Book of Month
The Friday Night Knitting Club
by Kate Jacobs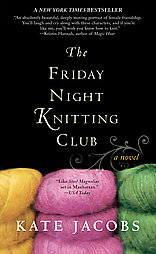 May 2008 Newsletter
Queenie D interviewed Kate Jacobs about the book of the month pick!.

May Book Quote

"I'm open to second chances, but I may have had more than my fair share already." ~Georgia Walker
---
The Friday Night Knitting Club
In this issue...

Fact or Fiction?
Choose Your Character!
Did You Know...?
Debatable Questions
Featured Recipe
A Little Something Extra For Your Meeting!
Book Club Queen News and Updates.
---
Fact or Fiction?
1 out of 3 women knows how to knit or crochet.

Answer at bottom.
---
---
Choose Your Character!
Who was your favorite?
Georgia Walker: The founder and owner of Walker and Daughter with an odd assortment of friends and a long-lost-love recently back in the picture.


Anita Lowenstein: Georgia's financier, mentor, friend, and stand-in mother.


Dakota Walker: Beautiful daughter of Georgia and James who is on the bring of becoming a young woman.


James Foster: Georgia's long-lost-love who decides he wants a relationship with his daughter, and possibly her mother.


Cat Phillips: Georgia's ex-best friend who decides she wants to make amends by rekindling their high school friendship.
---
Did You Know...?
Younger women are picking up this craft. Since 1998, there has been a 400% increase in the number of women under 35 years old who crochet and knit.


---
Book Club Queen loves it's faithful readers! Just for being a supporter of our site by subscribing to this newsletter, you've been entered in the book contest giveaway. Check out the great prizes!
---
Debatable Questions
Should Georgia let James back in her heart? How about Cat?


Do you forgive Darwin for what she does to Dan?


Is Lucie too hard on her family?


Is it believable that Georgia's shop becomes so successful in New York?


Could Georgia's fate have been different if she had kept up with her doctor? How many women do you know could end up in the same situation due only to ignoring what should be an annual visit?
To discuss these questions real time with other online book clubbers, go to our book of the month club page!
---
Featured Recipe
Bananas Foster
In honor of her father's visit, Dakota whips up a delicious Bananas Foster SERVES: 6
Ingredients:

1/4 cup (1/2 stick) butter

1 cup brown sugar

1/2 teaspoon cinnamon

1/4 cup banana liqueur

4 bananas, cut in half lengthwise, then halved

1/4 cup dark rum

4 scoops vanilla ice cream
Directions:
Combine the butter, sugar, and cinnamon in a flambé pan or skillet.
Place the pan over low heat either on an alcohol burner or on top of the stove, and cook, stirring, until the sugar dissolves. Stir in the banana liqueur, then place the bananas in the pan. When the banana sections soften and begin to brown, carefully add the rum.
Continue to cook the sauce until the rum is hot, then tip the pan slightly to ignite the rum. When the flames subside, lift the bananas out of the pan and place four pieces over each portion of ice cream.
Generously spoon warm sauce over the top of the ice cream and serve immediately.
Recipe by Brennan from http://www.neworleansrestaurants.com/recipes/recipes_brennans.html


---
A Little Something Extra For Your Meeting!
Enhance your meeting by including a discussion about how Red Cross participates in knitting. Visit Afghans for Afghans for great photos and info.


---




New Author Interviews in the Works!






Kate Jacobs- Comfort Food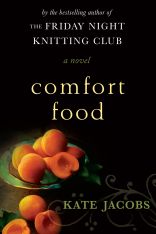 Joshua Henkin- Matrimony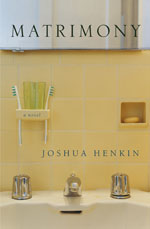 Rowena Cherry- Forced Mate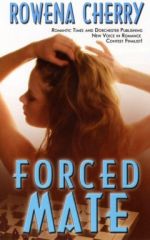 Be sure to check out our Author Exclusives page as we have more published authors in the works!

Answer to Fact or Fiction - FACT. The number of women who do these crafts increased from 34.7 million in 1994 to 38 million in 2000.


---
Have a friend who would enjoy Book Clubbers?
We would be honored for you to share our news with any book lover you know!
Are you reading this on a recommendation?
If you like what you see, come sign up with us! It's quick, easy, and free!