Ciao,

If you have trouble viewing this newsletter, set up your email options to "always allow images from this address."
Featured Book of Month
Magic Hour
by Kristin Hannah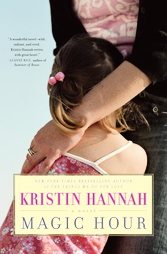 March 2008 Newsletter
Our Newsletter mail out will change from the 15th to the 1st of the month starting in March!
Many of you requested we get the newsletter out sooner so you can use the information in your real time book clubs! Hope this helps!

March Book Quote

"Some hurts are like a once broken bone, in the right weather they could ache for a lifetime." Julia Cates, Magic Hour
---
In this issue...

Fact or Fiction?

Choose Your Character!

Did You Know...?

Debatable Questions

Featured Recipe

A Little Something Extra For Your Meeting!

Book Club Queen News and Updates.
---
Fact or Fiction?
There are feral children who are found in the deep woods.

Answer at bottom.
---
A Few More Days to Enter!
Visit "bookish" quote for a chance to win your very own copy of Anita Diamant's The Red Tent. Special edition newsletter will be sent March 15th to announce the winner!
---
Choose Your Character!
Who was your favorite?
Julia Cates: The eminent psychiatrist who comes home to save herself and the little girl.


Alice: The little abandoned wolf girl.


Ellie: Julia's beautiful chief of police sister who has a good heart but a big head to go with it.


Max: The doctor with a tragic past whom Julia falls in love with, and who loves her back.


Cal: Ellie's best friend and misunderstood man.
---
Did You Know...?
There are 800,000 cases of missing children a year in the USA. That's 2,000 a day. 50% are Caucasian girls kidnapped by someone they know.


---
---
Debatable Questions
Who do you think would be the better parent for Alice, Julia or George?


Do you think Julia Cates was at all responsible for the killing spree of her adolescent patient?


Is Alice able to grow up and live a normal life?


Was Ellie always in love with Cal and just didn't know it?


Did the town do the right thing by asking the media to help find the "stray child's" family?
To discuss these questions real time with other online book clubbers, go to our book of the month club page!
---
Featured Recipe
Cheddar Apple Bread will give you a taste of Washington at your Magic Hour meeting.

Cheddar Apple Bread

Ingredients:

2 1/2 cups flour

1/3 cup melted margarine

3/4 cups sugar

2 cups shredded cheddar cheese

2 tsp. baking powder

1 1/2 cups peeled chopped apples (such as winter bananas, galas, jonagolds or romes)

1/2 tsp. salt

3/4 cup chopped nuts (optional)

1/2 tsp. cinnamon

2 eggs beaten

3/4 cup milk

Combine dry ingredients except cheese and apples.
Combine eggs, milk, and melted margarine. Add to dry ingredients. Stir in cheese and apples and nuts if using.
Spoon into well greased and flour 9x5 inch loaf pan. Bake at 350° F. for 65 to 70 minutes. Knife should come out clean when inserted into center of loaf. Let stand for 5 minutes. Remove from pan.
Recipe courtesy of VernaLisa- Submitted by Debbie Bliss
www.classbrain.com/artstate/publish/washington_recipes.shtml


---
April Book of the Month
April Book of the Month Pick is City of Falling Angels by John Berendt. Get reading and come back to chat with us at our Book of the Month Blog!
---
A Little Something Extra For Your Meeting!
Ever since the legend of Romulus and Remus — the twins, brought up by a she-wolf, who founded Rome — people have been intrigued and fascinated by tales of children brought up by wild animals, away from normal human contact. Visit Feral Children for more info.


---




We're Always Excited To Be Working With Published Authors!






Mike Monahan - Barracuda (Interview posted March 2)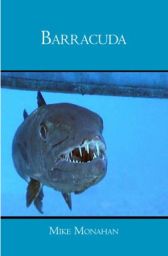 David James - Paris Bound (Interview posted by March 20)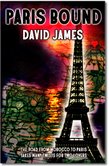 Dawn Rotarangi - Ripples on the Lake (Coming in April)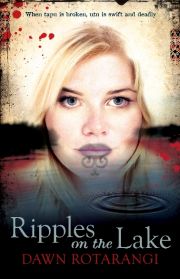 Answer to Fact or Fiction - FACT.


---
Have a friend who would enjoy Book Clubbers?
We would be honored for you to share our news with any book lover you know!
Are you reading this on a recommendation?
If you like what you see, come sign up with us! It's quick, easy, and free!