Christian Book Club

A Christian Book Club is different only in it's book choices. Follow the standard book club guide for set up, hosting, and entertainment ideas.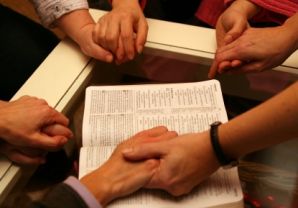 A group of people who are interested in starting a Christian reading group usually want to read books that have good, "clean," stories. You can find a beautiful love story in a Christian romance book, they just tend to stay away from any racy or explicit scenes.
This page will offer you help in getting a club of this type started.
Choose the type of Christian book

There are a plethora of Christian books available for your group to read.  The first thing you'll need to decide is which type of book you are looking for in this genre. 
Christian Fiction

Christian Nonfiction

Christian Classics
Christian Fiction
These fiction titles aren't just stories, they are also lessons in how to live your life in Christ.
The Shack by William P Young
The Chance by Karen Kingsbury
Sisterchicks On the Loose by Robin Jones Gunn
The Note by Angela Hunt
Christian Nonfiction
These nonfiction titles cover a wide scope of reading styles.  From extremely detailed and bible-based, to memoir and near-death experiences, these stories are true as told by the author.
Proof of Heaven by Eben Alexander
Traveling Light by Max Lucado 
The Case for Faith by Lee Strobel
Christian Classics
By classics, we mean Christian-themed books that could be fiction, or nonfiction, old or new, but they have found a spot on the 'classic' list because they are widely-known and read.
Mere Christianity by CS Lewis
90 Minutes in Heaven by Don Piper & Cecil Murphey
Heaven is for Real by Lynn Vincent & Todd Burpo
The Five People you Meet in Heaven by Mitch Albo
This is just a small sampling of works in the Christian genre.  Search any of the authors above, and you will find many more titles as well as similar authors.
When preparing for your book club discussion, in addition to the general book club questions, consider adding in a few Christian-themed like below:
What areas of Christianity did this book highlight or tackle?  Was it done successfully?


How do you feel about what the author experienced? (nonfiction)


Did you relate to the main character's quest for faith in any way?  How so? (fiction)


Do you feel that your own faith has grown, changed, or been questioned by what you read in this book?



How can you put the lessons of this book to work in your spiritual life?
Your Christian book club can be an amazingly rewarding experience if your group is willing to approach each book you read with grace and an open heart!