You want the best book club ideas you can find. You're basically looking for an amazing book club guide...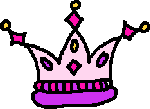 Are you tired of looking for book club ideas and coming up empty-handed?

I know I was when I made several attempts at starting book clubs that were unsuccessful. I had the reading part covered. I was reading more than I could keep up with, but at the same time feeling frustrated because my husband didn't find a glass of wine and lively conversation on The Lovely Bones his idea of a stimulating Tuesday evening!
My first attempt to join a book group miserably failed. What do you get when you take fifteen teachers and add end of work day frustration with a glass of wine? What you get is a whole lot of complaining and not a lot of book talk! After several meetings like this I called it quits and decided to go out on my own. 
So began my researching. I wanted ideas that would explain how to make starting book clubs easy, while also discovering great ways to make it fun.
More importantly, I wanted some strong book club reading lists to help me get my fledgling group off the ground.
After sifting through the muck and figuring out my angle, I invited three other girls from that first failed attempt that I knew would actually be interested in talking about what they read to join me in a new kind of reading group journey. 
One with rules.
That you have to follow.
And we found out it was fun!
Several clubs (and states) later I decided it was time to share my experience and knowledge with other strugglers out there. 
And that's how I became your
Real Book Club Queen!
So get your favorite coffee mug filled up, grab your reading glasses and a pen (because I promise you'll want to take notes) and accept my invitation...