A Romance Book Club

In love with being in love? A Romance Book Club might be just the thing for you! I''m going to be honest, the typical Harlequin romance novel is not going to necessarily generate the best book club discussion.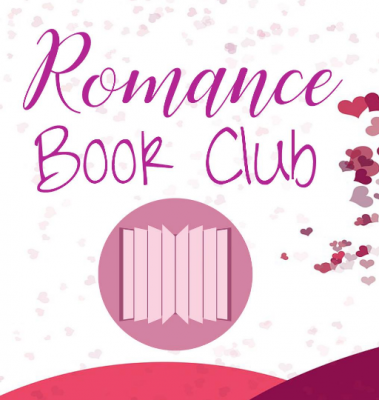 That said, a romance book club can be a lot of fun if you''re looking for good food, good fellowship, and a little bit of racy reading!
When starting a book club based on the romance novel, follow the basic book club guidelines. The real difference will be in the books you choose to read. There are many sub-genres under "romance" so we''ll give you some of the most popular ideas for using romance novels for a romance book group.

Harlequin Romance Novels

These are great, erotic romance book choices if that''s what you're interested in reading! 
The whole group can choose to read the same novel. 
OR
You can each choose a separate novel in the Harlequin romance book series. At your meeting you can share a little bit of info about the book you've chosen, and then trade around so each member is reading a new Harlequin. Once each member has read each book, discuss similarities and differences in writing styles, love scenes, heroes and heroines.
The Paranormal Romance Book

Wikipedia says --
Paranormal romance blends the real with the fantastic or science fictional. 
The fantastic elements may be woven into an alternate version of our own world in an urban fantasy involving vampires, demons, and/or werewolves, or they may be more "normal" manifestations of the paranormal—humans with psychic abilities, witches, or ghosts. Time-travel, futuristic, and extraterrestrial romances also fall beneath the paranormal umbrella. 
You will still run your club as described above, this is just a sub-genre twist that has become really popular of late.  Some of the best series to get you started are Twilight by Stephenie Meyer, the Sookie Stackhouse Series by Charlaine Harris, and the Shadow Falls Series by CC Hunter.
Paranormal Romance Book Suggestions from Our Readers
Guilty Pleasures (Anita Blake Series) by Laurell K. Hamilton
The Passion by Donna Boyd
Forbidden Magic(Magic Series) by Cheyenne McCray
Soul Guardian by Tara Manderino

A few Other Romance Book Club Suggestions


Try a gothic romance book, a time travel romance book, or any contemporary romance book to add extra flavor to your meeting.

In recent years, adult/explicit romance books have become popular.  If this is something you think your book club can handle, start with the Fifty Shades of Grey series by EL James.  Be warned -- these will make you blush!