A Spiritual Book Club

A spiritual book club can take many forms. Maybe you are looking for spiritual growth through small groups. Maybe you want to discuss motivational and inspirational books. Maybe you are looking for religious support groups. Or maybe you are struggling with your faith, and need an avenue to talk about it with other like-minded people.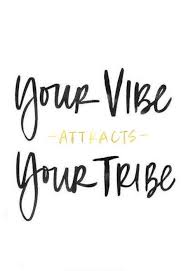 A spiritual book club can mimic a bible study. Delve into the wealth of spiritual books out on the market, and along with others interested in matters of the soul, talk about how we live in this world. Imagine the conversations and discussions you can have without it being within the context of organized religion. 
Think of talking about Don Piper''s visit to Heaven, or Joyce Meyers' 100 ways to simplify your life, or even Shirley MacLaine''s travels through different cultures and spiritual beliefs. 
Wow! What a great forum for our deepest thoughts on life.
How to discover your spiritual book club potential

If this type of book club interests you, here is what you can do to get it started: 
Pick a spiritual book and by this we mean any book that falls under "inspirational reading." There are hundreds of fantastic motivational and inspirational books on the bookshelves of ordinary libraries and book stores. Even Wal-Mart has some of the best selections.
Decide on a meeting schedule. This all depends on how often you want to meet, and what your group wants to focus on. The type of group will determine your meeting schedule. For example:
Spiritual Book Club Picks
90 Minutes in Heaven by Don Piper

For One More Day by Mitch Albom
Sage-ing While Age-ing by Shirley MacLaine
A New Earth by Eckhart Tolle
Eat, Pray, Love by Elizabeth Gilbert
The Secret by Rhonda Byrne
The Celestine Prophecy by James Redfield
The Alchemist by Paulo Coelho
The Road Less Traveled by M Scott Peck
Tuesday's with Morrie by Mitch Albom
If you are a group of religiously compatible people, then you may choose to focus more specifically on a book either in line with, OR controversial to, your faith. You may choose to meet more often then once a month, say once a week, and divide the book into sections to be read for each meeting. 
If you are a group of non-church goers who question spirituality, you may choose to focus your readings and discussion on authors who have questioned and researched their own spirituality, and have a story to tell because of it. People interested in exploring different cultures or the spirituality of the universe fit in here. You will probably read the whole book and meet once a month. 
If you are a group of people who want spiritual growth through small groups focusing on self improvement, you will meet twice a month and divide the book into required reading sections for each week.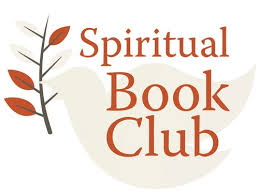 Quick thoughts on Spiritual Book Club meeting structure
For clubs that meet more than once a month
Start with 4 people.
Host picks the book.
Divide the book into 4 sections.
One section is read and discussed at each weekly meeting.
Meetings stay with the same host for the duration of the book.
Food is light. Either dessert and coffee, or wine and hors d'oeuvre. Each member contributes at each meeting.
When a book is finished, move on to the next host and repeat procedure. 
If your group chooses to meet in the regular book club manner
Read the whole book.
Meet once a month. 
Dinner and discussion at the hosts home. 
See our book club guide for more detail. 
A spiritual book club can be extremely rewarding. It''s all about expanding your belief system, and challenging yourself to accept new ideas. You'll probably find that this type of reading group forms a strong bond which turns into an everlasting friendship because it is a deeply personal journey that you share.